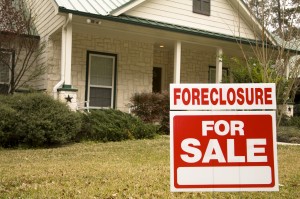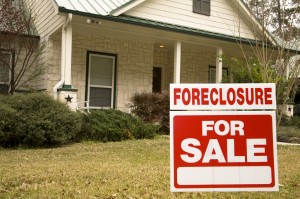 AFR and other groups sent the following letter to members of the House of Representatives. Download the letter as a PDF.
HELP MILLIONS OF FAMILIES STAY IN THEIR HOMES …
AT NO COST TO TAXPAYERS!
SUPPORT THE CONYERS-TURNER-LOFGREN AMENDMENT TO H.R. 4173
Dear Representative:
We write individually and on behalf of Americans for Financial Reform, a coalition of nearly 200 national, state and local consumer, labor, retiree, investor, community, and civil rights organizations who are campaigning for real reform in our nation's financial system, to urge you to vote for the foreclosure prevention amendment that will be offered by, among others, Representatives Conyers, Turner and Lofgren when the full House takes up H.R. 4173, the "Wall Street Reform and Consumer Protection Act."
Importantly, this amendment is identical to legislation, H.R. 1106, (Helping Families Save Their Homes Act) that passed the House of Representatives on a strong bipartisan vote earlier this year.
There is ample evidence that the meltdown in the American housing market is not yet over, and experts warn that a rise in home foreclosures next year and into 2011 could undermine the chances of a sustained economic recovery. Voluntary programs are not working to reduce the problem. But the good news is that we fix this problem without costing taxpayers a dime.
Here are the facts: Today, nearly a quarter of American homeowners have negative equity in their homes, and one in 10 homeowners is behind on their mortgage payment.  In just a two-year span (July 2007-August 2009), 1.9 million families lost their homes to foreclosure. It is estimated that an additional 2.4 million homes will be lost to foreclosure next year and millions more in 2011, for a total of 7.5 million homes foreclosed on between 2006 and 2011.
Congress should act now to help arrest the foreclosure crisis and the terrible toll that it is taking on American families, communities and, indeed, the entire economy. Many of AFR's members have long have supported legislation to empower bankruptcy judges to modify mortgages on primary residences as the "stick" financially strapped homeowners desperately need to get their lenders to work with them to prevent avoidable foreclosures.
This narrowly tailored change to the bankruptcy code represents a valuable tool, at no cost whatsoever to the taxpayer, for stopping foreclosures and stabilizing the economy by providing homeowners access to court-supervised mortgage modifications.
The Conyers-Turner-Lofgren amendment will not excuse families from paying their mortgage. Rather, it simply will give judges the authority to modify unaffordable loans for families who are facing foreclosure and cannot obtain a voluntary modification. The clear objective of the amendment is to encourage the servicers of troubled homeowners to offer aggressive loan modifications that would help keep families in their homes, which, when compared to foreclosure, is more profitable to banks, more secure for the families, and more stable for the surrounding neighborhood and community.
There is no time for delay. We urge the House to support the amendment to lift the ban on judicial modification of primary residence mortgages in narrowly drawn circumstances. Nothing less than the economy recovery is dependent upon a  stabilization of the housing market.
While many of the members of AFR believe that even stronger measures are warranted to avert another major economic collapse stemming from rampant foreclosures – measures such as mandatory mediation, consequences to a REMIC for failing to avert unnecessary foreclosures, and even a national moratorium on foreclosures – the judicial modification provision is an essential step to fairly allocate the burden of loss among borrowers and lenders. We urge its adoption.
Sincerely,
Americans for Financial Reform
AARP
Accountable America
AFL-CIO
Center for Responsible Lending
Consumer Action
Consumer Federation of America
Consumer Watchdog
Demos
International Brotherhood of Teamsters
International Union, United Automobile, Aerospace & Agricultural Implement Workers
of America (UAW)
Leadership Conference on Civil Rights
NAACP
National Association of Consumer Advocates
National Association of Consumer Bankruptcy Attorneys
National Coalition for Asian Pacific American Community Development
National Consumer Law Center (on behalf of its low-income clients)
National Policy and Advocacy Council on Homelessness
ourfinancialsecurity.org
Neighborhood Economic Development Advocacy Project
Opportunity Finance Network
Public Citizen
Union Plus
U.S. PIRG