Short Documentary on Private Equity, "OpenGate SHUTDOWN," Screened at the SOGO Festival Film Festival
The captivating short documentary "OpenGate SHUTDOWN," produced by Americans for Financial Reform Education Fund, took center stage at the SOGO Film Festival. On Aug. 12, Ricardo Valadez, the private equity campaign manager at Americans for Financial Reform, joined a discussion about the impact of the Janesville, Wisconsin-based Private Equity firm, OpenGate Capital, on Hufcor Inc. and the Janesville community.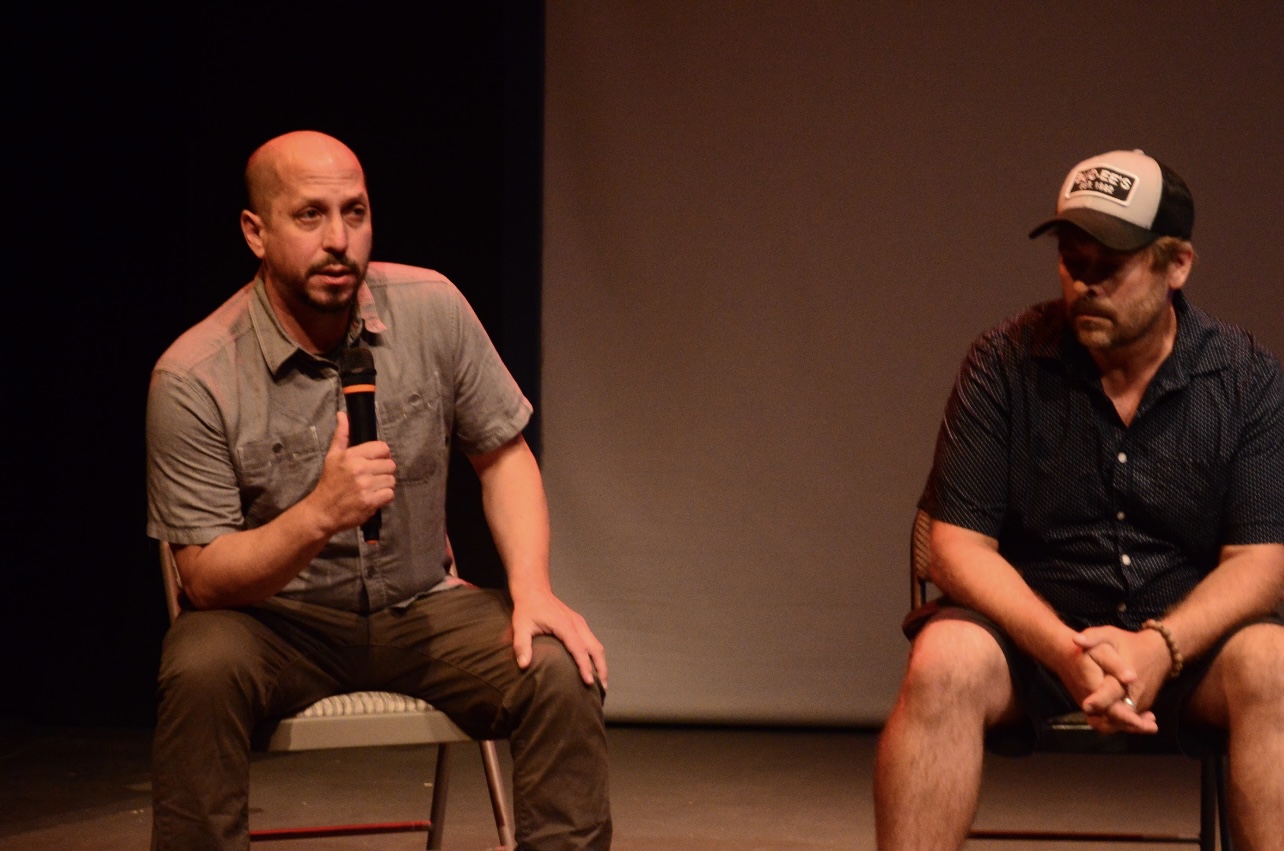 The documentary captures the experiences of Hufcor employees and Janesville residents. It shows the consequences of prioritizing financial maneuvering over sustaining a thriving business. This compelling piece was a collaborative effort between Americans for Financial Reform Education Fund and Rainlake Productions, in partnership with a dedicated Wisconsin crew led by cinematographer and drone operator Brian Alberth.
The film shines a light on a particularly predatory Wall Street invention, the private equity industry, or what an earlier generation called leveraged buyouts. This industry has exploded in size over the last decade and now controls more companies than are listed on American stock exchanges. It bought nearly one trillion worth of companies last year alone, following 2021 in which private equity had a $2.1 trillion shopping spree.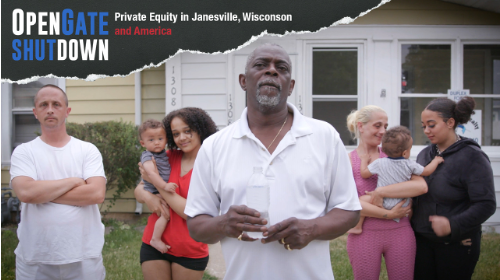 About Americans for Financial Reform:
Americans for Financial Reform is a nonpartisan, nonprofit coalition of more than 200 civil rights, consumer, labor, business, investor, faith-based, and civic and community groups. The group was founded in 2010 to fight for reform of the financial system after the global financial crisis, foreclosure scandal, and recession that cost millions of people their jobs and homes. AFR now advocates for reforms to the financial system, including ones aimed at the private equity industry.
About SOGO Film Festival:
SOGO Film Festival is a celebration of independent cinema, dedicated to providing a platform for filmmakers to showcase their works and fostering a vibrant community of film enthusiasts. We are proud to bring thought-provoking documentaries like "OpenGate SHUTDOWN" to our audiences, sparking conversations and creating connections that resonate beyond the screen.