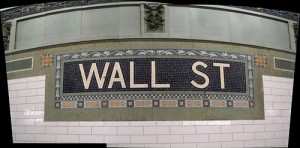 AFR sent the following letter to the House of Representatives today, setting the record straight on the CFPA. Download this letter as a PDF.

Dear Representative:
The Americans for Financial Reform coalition urges you to reject the U.S. Chamber of Commerce's duplicitous opposition to the proposed Consumer Financial Protection Agency Act (CFPA) and to support this essential reform when it comes before the House this week.  The Chamber's opposition is not about small business, irrespective of its December 1 sign-on letter to you from "2,100 businesses, chambers and individuals."  Rather, it is about the big financial firms, like Charles Schwab and Edward Jones, which finance and direct the US Chamber and its multi-million campaign to defeat the CFPA.
These are the firms the CFPA would actually regulate.  They include Wall Street titans like Citibank, Bank of America, J.P. Morgan, all of which are Chamber members and operate multi-billion dollar mortgage lending businesses that are the subject of on-going litigation and numerous investigations by state and federal regulators.  They also include Chamber members like BlackRock, New York Life and Prudential Financial.  Once the CFPA is enacted, these firms will no longer have free rein to engage in the abusive and risky consumer practices that caused the financial crisis.
But Charles Schwab and Edward Jones merit particular focus since both have representatives on the Chamber's board of directors, offer a variety of consumer financial products, and have been the subject of recent regulatory actions for misleading and deceptive business practices in connection with investment products.  While their investment products are subject to regulation by a dedicated regulator, the firms' consumer financial products are not.  The two firms' records of abusive customer practices underscore the need for the kind of dedicated regulatory oversight of consumer financial products that the proposed CFPA promises.
With so much at stake in the upcoming vote, it is important to set the record straight regarding the Chamber's opposition to the CFPA in general and its December 1 letter in particular.
Americans for Financial Reform is a coalition of nearly 200 national, state and local consumer, labor, retiree, investor, community, and civil rights organizations who are campaigning for real reform in our nation's financial system. We congratulate the House leadership for bringing comprehensive reform, the Wall Street Reform and Consumer Protection Act of 2009, H.R. 4173, to the House floor, and we look forward to working with you and your colleagues to see it strengthened further.
Chamber sign-on letter is the culmination of a multi-million dollar scare campaign
The Chamber's December 1 letter is the culmination of a three-month campaign to defeat the CFPA that ultimately cost the Chamber at least $952 per signatory.  When the Chamber launched its advertising and grassroots mobilization campaign in September, David Hirschmann, president and CEO of the Chamber's Center for Capital Markets Competitiveness, said the Chamber would spend at least $2 million.  "We'll spend whatever it takes," Hirschmann said at the time.  'It's a high priority for the Chamber."
The Chamber's campaign sought to scare small business owners into believing, falsely, that the CFPA would regulate any small business that offers credit, even the local butcher.  Lawrence Summers, Director of the President's National Economic Council, called the Chamber's scare ads "the financial regulatory equivalent to the death panel ads being run with respect to health care."   In fact, Section 4205 (a) of the CFPA explicitly exempts merchants, retailers and other non-financial businesses from Agency oversight.
Furthermore, a cursory review of the 2,100 signatories reveals weaker support among small businesses than the letter implies.  For example, only 965 of the signatories are small businesses or local chambers; the rest are individuals.
The CFPA is good for small business as well as consumers
Having spent millions to spread lies about the CFPA and its authority to regulate small business, the Chamber is now urging you to reject the bill because it would "reduce consumer choice, stifle innovation and restrict access to credit."  Once again the Chamber has it all wrong.  The CFPA will enhance informed choice by requiring disclosure that enables consumers to understand and compare the terms and conditions of financial products.  Informed choice is the predicate to competitive markets and to the innovation of new products that meet consumers' real needs, rather than of new products that merely better conceal their true risks and costs.
Most contemptible, however, is the Chamber's assertion that the CFPA will restrict access to credit for small business.  Like its previous message that the CFPA would restrict small businesses from "giving credit", the Chamber's "getting credit" argument is not only baseless, but is also a disservice to the small businesses the Chamber purports to represent.  Because many small businesses rely on consumer financial products to help finance their businesses, as the Chamber readily acknowledges, they have precisely the same need to make informed decisions about transparent, coherently regulated financial products as ordinary consumers.
Moreover, the ongoing unwillingness of Wall Street bankers to lend, despite trillions of dollars of taxpayer money provided to them through the bailout, is not the result of "the uncertainty in regulatory standards and increased liability" created by the recently proposed CFPA, as the Chamber's sign-on letter asserts.  Rather, it is result of the banks' uncertainty regarding their own balance sheets following years of excessive risk-taking and questionable lending practices that was made possible by risky and incomprehensible consumer financial products over which there was inadequate and incoherent regulatory oversight.
In fact, far from fostering uncertainty in regulatory standards, the CFPA will finally consolidate and rationalize regulatory authority for consumer financial products that is now scattered among seven agencies.  This will prevent the regulatory arbitrage and lack of focus on core consumer protection concerns that has been the status quo for decades.  The CFPA will have the authority and expertise to comprehensively enforce existing regulations and create new ones that are smarter, simpler, cheaper, and more effective.
Chamber's opposition driven by large financial firms, not small business
The Chamber cloaks its opposition to the CFPA in rhetoric about small business interests, but its agenda is bought and paid for by big financial interests.  As you may know, the Chamber recently revised its published membership numbers from 3 million to 300,000 after Mother Jones uncovered that it was playing games with its numbers.  But even the revised numbers are misleading, since the Chamber's 25 largest contributors provided a staggering $54 million to the Chamber in 2008, accounting for 39 percent of the Chamber's $140 million in total contributions.
This lopsided fundraising has been made possible by what the Wall Street Journal in 2001 called Chamber President Tom Donohue's "most striking innovation."  By setting up separate accounts to take in money for projects on behalf of individual companies and industries, the Chamber allows members "to use the Chamber as a means of anonymously pursuing their own political ends."  The Chamber's multi-million dollar campaign to defeat the CFPA has all the hallmarks of this pay-to-play scheme.
The IRS documents that list the Chamber's individual contributions do not disclose the contributors' names nor does the Chamber disclose its members, much less the individual firms funding its CFPA campaign.  But the Chamber does disclose its board members, which include executives from both Charles Schwab and Edward Jones.  In fact, John W. Bachmann, Senior Partner at Edward Jones, is one of five members of the Senior Council of the Chamber's board.
Edward Jones and Charles Schwab have a record of misleading customers and sell financial products requiring dedicated regulation
Edward Jones and Charles Schwab has each been the recent subject of regulatory and legal action for allegedly misleading customers about investment products.  Edward Jones paid a total of $211.5 million in fines to the SEC and other regulators between December 2004 and September 2008 in order to settle various regulatory and civil lawsuits alleging that it steered investors into "preferred" mutual funds without telling investors that the firm received compensation from those funds.[1] More recently, in August 2009, New York Attorney General Andrew Cuomo filed a lawsuit against Charles Schwab alleging that the brokerage firm misled customers about the safety of auction-rate securities, by falsely representing them safe, liquid, short-term investments that were suitable for investors to use for their cash management purposes.[2]
Both Edward Jones and Charles Schwab provide numerous consumer financial products, including credit cards, personal lines of credit, mortgages and home equity lines of credit.  In fact, these products appear to be a rapidly growing area for Charles Schwab.  Although the firm does not provide product specific financial information, its net loans to banking clients surged 76%, to $6 billion, between December 31, 2007 and December 31, 2008.  No similar data are available for Edward Jones since it is a private company.
Unlike the mutual funds and auction rate securities at the heart of the legal and regulatory actions against the two brokerage firms, which are regulated by the SEC, the firms' consumer financial product offerings are not now subject to regulation by a dedicated regulator.  That would change with enactment of the CFPA.  Given that industry-wide abuses of consumer financial products helped fuel the financial crisis, and given the specific records of customer deception and abuse by Edward Jones and Charles Schwab, there is a glaring need for this dedicated regulator of consumer financial products.
Again, I urge you to vote for this essential financial reform.
Sincerely,
Americans for Financial Reform
---
[1]
According to the Wall Street Journal (1/14/05), Edward Jones "received $82.4 million in secret payments from seven mutual-fund firms in the first 11 months of 2004, through a lopsided fee structure that in some cases gave the brokerage firm more compensation for selling poorly performing funds than for selling stellar performers."  The firm ultimately paid $75 million as part of an agreement with the Securities and Exchange Commission, the NASD and New York Stock Exchange to settle enforcement proceedings related to allegations that it accepted tens of million in secret fees from a select group of mutual fund families that it recommended to its customers.  It also paid $127.5 million to settle nine class-action suits, $7.5 million to settle a lawsuit brought by the California Attorney General, and $1.5 million to settle charges by Missouri regulators, all in connection with the undisclosed mutual fund payments.
[2] The suit aims to force Charles Schwab to repurchase the securities at face value from investors, which it has so far resisted.  More than 20 other brokerage firms and underwriters have agreed to repurchase $61 billion in auction-rate securities this year, according to the attorney general's office, including both TD Ameritrade and Fidelity Investments, which like Schwab only sold the securities.
(Photo:  epicharmus)