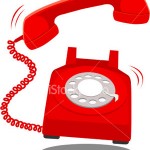 In a telephone press conference co-hosted by Americans for Financial Reform, investor advocates and the president of a state securities regulators' group sharply criticized the SEC's proposed rule to permit the mass marketing of private stock offerings.
The four speakers were united in asking the SEC to scrap the proposal, "saying it is fatally flawed and fails to address the dangers it poses to investors," Sarah Lynch of Reuters reported. Two speakers went further. Barbara Roper of the Consumer Federation of America and Arkansas Securities Commissioner Heath Abshure (who is also the current president of the North American Securities Administrators Association) declared that their groups would not rule out the possibility of going to court to block the rule.
"The groups emphasized that it is premature to talk about filing a lawsuit and they remain hopeful their concerns can be addressed through the SEC's standard rulemaking process," the Reuters story reported. But it went on to note that Barbara Roper, Director of Investor Protection for the Consumer Federation of America (and the chair of AFR's Investor Issues task force) had faulted the SEC for failing to weigh the potential costs to investors alongside the claimed benefits for businesses.
The Chamber of Commerce and other industry groups have frequently invoked cost-benefit analysis against new regulations. After a series of legal challenges based on such arguments, the SEC adopted a new set of cost-benefit analysis guidelines earlier this year. "But Roper said those guidelines were not applied in this rulemaking," Reuters observed, "and that the SEC only seems to deploy them when it's weighing the impact of costs on business as opposed to the impact of new regulations on ordinary investors."
Cristina Martin Firvida, Director of Financial Security and Consumer Affairs, Government Affairs, AARP, emphasized the hazards for older investors. "Unregistered securities have already emerged as one of the main vehicles for fraud involving older investors, and allowing the widespread marketing of these products has the potential to greatly increase the problem," she said. "In lifting the ban on general solicitation, the SEC must ensure that investors are protected and market integrity is maintained. AARP urges the Commission to go back to the drawing board to strengthen investor protections in its proposed rule and safeguard the nest eggs of those who are likely to be targets of unscrupulous operators once the ban is lifted."
Heather Slavkin Corzo, senior legal and policy advisor of the AFL-CIO's Office of Investment, pointed out that hedge funds and private equity funds could be among the rule's biggest users and beneficiaries. "The last thing regulators and legislators need to be doing in response to the financial crisis is rolling back investor protections that are designed to make the markets function more transparently and fairly and improve investor confidence," Corzo said. "The SEC's proposed rule would open the door for private equity and hedge funds, typically only offered to the most sophisticated investors, to advertise to the general public without putting in place basic disclosure requirements that would allow investors to make informed decisions about the products being offered. This is the wrong way to go. We urge the SEC to help restore investor confidence by withdrawing its proposal and issuing a new rule that incorporates critical investor protections."