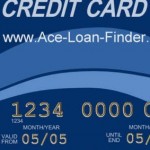 Stacking the Debt: Consumer Rights in the Financial Marketplace 
Wednesday, October 17, 2012 at 10:00am – 12:00pm
485 Senate Russell Building
Constitution Avenue and 1st Street, NE, Washington, D.C.
Watch Senator Al Franken's Introduction
[hana-flv-player
video="wp-content/uploads/2012/10/091912_FRANKEN_5_WEB_HD.flv"
width="400″
height="320″
description="Sarah is having fun in a merry-go-round"
clickurl="http://www.ourfinancialsecurity.org/"
clicktarget="_blank"
player="4″
autoplay="false"
loop="false"
autorewind="true"
splashimage=""
/]
Introduction
Lisa Donner, Executive Director, Americans for Financial Reform
First Panel (Moderator: Christine Hines)
Former Gov. Roy Barnes and John Bevis – Victims of predatory short-term loans seek accountability.
Paul Bland – The credit card industry continues the practice it innovated.
Justin Kuehn –Student loan borrower challenges lenders' practices.
Questions and Answers and Discussion
Second Panel (Moderator: Ellen Taverna)
Christine Hines – How service members' rights have been affected.
Cora L. Hume – The Pew Charitable Trusts' Safe Checking in the Electronic Age Project will present its findings on a survey on mandatory binding arbitration in consumer checking accounts.
Deepak Gupta – The role of policy makers in restoring consumer remedies.
Questions and Answers and Discussion
Honorary Host: Senator Al Franken
The event is sponsored by Americans for Financial Reform, Public Citizen, and National Association Consumer Advocates.