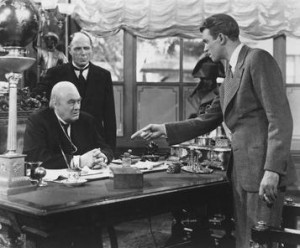 BanksterUSA.org has made the clever video below using everyone's favorite holiday movie, "It's a Wonderful Life," to remind us of the woes facing many families this holiday season.
In the midst of so much foreclosure, debt, and job loss, whose side are your representatives in Congress on? Mr. Potter's side, or George Bailey's?
Give your reps a "ring" (pun intended) to find out. Encourage your Representative and Senators to stand up for average Americans as Congress debates financial reform!