200,000 Petitioners Tell Congress To Reject Wall Street Policy Riders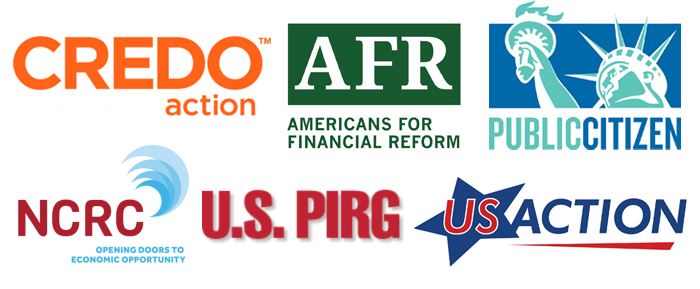 In a set of petitions delivered to Congress on Monday, December 6th, more than 200,000 Americans have told lawmakers not to let the budget process be used as a vehicle for backdoor financial deregulation. (The Press Release for the petition delivery is available here).
The 202,743 signatures opposing policy riders were gathered by groups with a strong commitment to financial reform. Click to view individual petitions and signers:
In addition, hundreds of organizations signed on to letters opposing riders rolling back financial reform.
Click here for a list of rider proposals backed by the financial industry.
For more information, see: