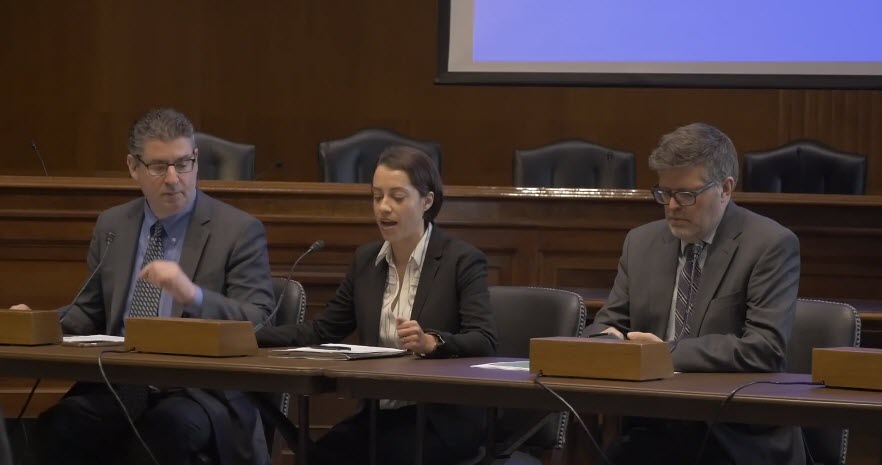 FOR IMMEDIATE RELEASE
March 27, 2019
CONTACT:
Carter Dougherty, carter@ourfinancialsecurity.org, (202) 251-6700
AFR Hosts Discussion On Preventing Next Crisis Upon Release Of New Report
WHERE: Senate Dirksen 106
WHEN: Thursday, March 28, 12:00 PM – 1:30 PM
WHAT: AFR releases new report and hosts discussion titled "Wall Street And The Next Recession: Protecting Main Street In The Next Economic Downturn"
In just a few months the current economic expansion will be the longest on record. But an increasing number of economists are predicting that it might be nearing its end. In preparing for an eventual economic downturn, what should be done to avoid the policy mistakes that made the 2008-2010 recession so devastating?
Join us for the release of a new AFR report examining how to reform legal and regulatory policies to govern Wall Street in ways that protect ordinary Americans, and prioritize the needs of Main Street in the next recession.
Click Here for full video of the event.
FEATURING
Keynote speech by SENATOR JEFF MERKLEY
Comments from RANA FOROOHAR, Columnist for the Financial Times and author of "Makers and Takers: The Rise of Finance and the Fall of American Business"
Experts and advocates discussing current and future choices on managing the financial sector to better protect the public.
 

Josh Bivens, Director of Research at Economic Policy Institute

 

Katy Milani, Fellow at the Roosevelt Institute

 

Ann Marie Reinhart Smith, 29 year Toys'R'Us employee and leader with United for Respect

 

Marcus Stanley, Policy Director at Americans for Financial Reform
###