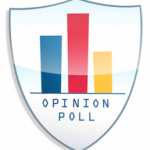 New Poll Shows Voters Oppose Mulvaney Policies at CFPB 
Support grows for Wall Street oversight, ten years after financial crisis
WASHINGTON, D.C. – Voters of all political parties overwhelmingly oppose the actions taken by Mick Mulvaney to undermine the mission of the Consumer Financial Protection Bureau (CFPB) and feel a strong connection between lax enforcement of the rules on Wall Street and their daily welfare, according to a new poll released by Americans for Financial Reform (AFR) and the Center for Responsible Lending (CRL).
Ten years after the 2008 financial crisis brought on a searing recession, the survey revealed enduring, strong, and bipartisan support for tougher regulation of Wall Street and predatory lenders. Conducted by the bipartisan team of Lake Research Partners and Chesapeake Beach Consulting this month, the poll also uncovered strong public support for efforts to curb abuses in payday lending. Nearly 80 percent of those asked also expressed their support for the CFPB's rule regulating payday loans and car-title lending.
"Support for the mission of the CFPB remains strong even as this administration and many lawmakers badmouth its work, which testifies to the enduring appeal of tough regulation of Wall Street and predatory lenders," said Lisa Donner, executive director at AFR. "Ten years after the financial crisis, the public knows what it wants. But Wall Street and high-cost lenders, are constantly pushing for deregulation and spending vast amounts of money to get it."
"The poll makes clear that consumers want the CFPB to protect them from abusive predatory lenders, and they want the agency's work to continue without interference," said Mike Calhoun, president of CRL. "For too long payday lenders have drowned Americans in unaffordable, crippling debt that often leads to damaged credit, inability to pay for daily expenses, and even bankruptcy. Before Mick Mulvaney's tenure at the agency, the CFPB was a champion for working families—giving back billions of dollars in relief to consumers who were cheated by financial companies. Now, under the CFPB's current leadership, payday lenders have preferred access because one of their own is leading the consumer bureau. We need to build on CFPB's previous success, not block its progress of protecting consumers from abusive financial practices."
The poll's release comes as the Senate Banking Committee prepares to vote on the nomination of Kathy Kraninger to head the CFPB this week. At her confirmation hearing earlier this month, Kraninger, who's has had no experience in protecting consumers from harmful financial practice, did not commit to preserve the CFPB payday lending rule or resuming the agency's tough enforcement of the rules on Wall Street.
TOPLINES: Full poll results here.
TOPLINES: Full poll by region here.
MEMO: Key polling highlights available here.
MEMO: Key CFPB result highlights available here.
MEMO: Payday loan polling memo available here.
Key findings from the poll include:
80% of voters polled are concerned about CFPB's efforts to curb enforcement of fair lending rules, ending enforcement of payday lending rules and restricting public access its database of complaints. 73% of voters support the mission of the CFPB.
A majority of Democrats (64%), independents (67%) and Republicans (56%) all say that stronger enforcement of financial protection laws will affect them personally.
More than 90% of voters say it's important to regulate financial services and products, including 69% who say it is very important. This includes 96% of Democrats, 92% of independents, and 85% of Republicans.
58% of respondents agree with the statement that payday lenders are predatory because of their high interest rate, debt trap model. 79% of voters support the rule to hold payday lenders accountable.
More than 70% (73%) of voters support the Wall Street reform law of 2010. That includes a majority of Democrats, Independents, and Republicans.
###