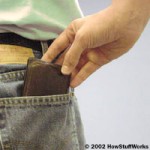 Thirteen Senators and House members are urging the Department of Justice to press ahead with a crackdown on banks and third-party payment processors that facilitate illegal payday loans and financial scams.
Federal prosecutors have targeted the payment system in an effort to prevent fraudulent lenders, debt collectors and others from gaining easy access to Americans' bank accounts. In a new initiative known as "Operation Choke Point," the DOJ is probing the extent to which some banks, in return for generous fees, may fail to protect the rights of their own account holders.
"Department enforcement plays a critical role in ensuring banks and payment processors meet these legal obligations," the lawmakers say in a letter to Attorney General Eric Holder, which was released today by Senator Jeff Merkley, chairman of the Banking subcommittee on Economic Policy, and Representative Elijah Cummings, ranking member of the House Oversight Committee. "Unfortunately, recent cases demonstrate the seriousness of the consequences when those obligations are not met. Accordingly, we urge the Department to enforce vigorously applicable laws pertaining to payment fraud, money-laundering, and other illegal payments…"
In late January, the DOJ announced a tentative $1.2 million settlement with a North Carolina bank, Four Oaks, which had been accused of being "deliberately ignorant" of its role in transferring more than $2.4 billion from Four Oaks customers to an array of fraudsters, including the perpetrators of a Ponzi scheme.
The Justice Department crackdown has itself become the target of an anonymously funded online attack campaign featuring a Facebook page known as "StoptheChoke," It has also been criticized by, among others, Representative Darrell Issa (R-Calif.), chairman of the House Oversight and Government Reform committee, and Representative Jim Jordan (R-Ohio). Representatives Issa and Jordan portray the DOJ investigation as an assault on online payday lenders and "honest and legitimate" merchants.
But as the DOJ has pointed out, its inquiry is limited to instances in which the payment system is used for illegal purposes; honest merchants as well as consumers depend on banks to be vigilant gatekeepers, the Department argues. The same point was made in a joint letter issued by the Leadership Conference on Civil and Human Rights and Americans for Financial Reform: "While the vast majority of transactions processed through national payment networks are legitimate, continued scrutiny of payments networks and the payment processors and banks that use them is critical to preventing money laundering, fraud, and abusive transactions."
In addition to Senator Merkley and Representative Cummings, co-signers of today's letter include Senators Elizabeth Warren, Dick Durbin, Tom Udall, Mazie Hirono and Richard Blumenthal; and Representatives Maxine Waters, George Miller, John Conyers Jr., Henry Waxman, Suzanne Bonamici, and Allyson Schwartz.