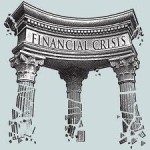 Five years after the start of the economic crisis, public opinion continues to solidly favor both strong regulation of banks and financial companies and the need for the Consumer Financial Protection Bureau, according to a national telephone survey of likely voters conducted this summer.
Financial regulation has been a divisive issue in Washington; by contrast, the electorate is strikingly united. Regulating financial services and products is seen as either "important" or "very important" by over 90 percent of voters, the survey found. For the most part, that attitude transcends differences of age, race, geography, and political party. While 96 percent of Democrats regard financial regulation as important, so do 95 percent of Independents and 89 percent of Republicans. [Question 3]
Eighty-three percent of voters – including 89 percent of Democrats, 82 percent of Independents, and 75 percent of Republicans – favor tougher regulation of "Wall Street financial companies," when that conclusion is juxtaposed against an alternative statement that "their practices have changed enough that they don't need further regulation." When voters are simply asked to choose between more and less regulation of financial companies, 71 percent side with more, and 20 percent with less. Here, too, the sentiment crosses party lines, with Democrats favoring more regulation by a margin of 85 to 9 percent, Independents by 76 to 16 percent, and Republicans by 51 to 37 percent. [Questions 3x and 7]
Anger at Wall Street financial companies has moderated, with 51 percent of voters currently expressing an unfavorable opinion of such institutions. However, time has not eroded support for measures to restrain the excesses of the financial world. In fact, the survey's 71 percent level of support for tougher regulation represents a significant increase over the 59 percent of voters who expressed that opinion in 2012. [Question 2-a]
When it comes to financial industry practices, voters readily accept the word "regulation." An alternative survey question, substituting the softer term "oversight," yielded a slightly narrower preference for more over less – 51-39 percent, rather than 71-21 percent. [Question 6.]
The idea of the Consumer Financial Protection Bureau commands extremely broad support. Sixty-four percent of voters see a need for an agency charged with protecting consumers against dangerous financial products. By contrast, only 26 percent agree with a counter-argument depicting the CFPB as an example of expensive, unneeded federal bureaucracy. On the other hand, 40 percent of voters say they have no opinion or have not heard of the agency – an unsurprising result, since the CFPB has been in business for only two years. [Questions 12 and 2-h]
The survey found widespread concern about abuses – and strong support for additional rules and regulations – involving specific financial products and services, including credit cards, student loans, debt collection and credit reporting. Among the product lines cited in the survey, voters pointed to payday loans and credit cards as two areas in particular need of regulatory action. Among all financial actors, payday lenders are viewed the most negatively. More than 70 percent of voters have an unfavorable opinion of payday lenders, including 57 percent with a "very unfavorable" opinion. [Question 2-d]
While concern about credit cards remains high, along with support for the new rules mandated by the Credit Card Act of 2009, many voters are still unaware of these changes. The best-known provision is one requiring credit card statements to include a cautionary message about how much more people will pay if they send in only the minimum amount required each month. Nearly half (49 percent) of voters say they have noticed this new requirement, and 93 percent support it; 76 percent support it strongly. [Questions 15-a and 16-a]
The survey of 1,004 likely voters was conducted between July 8-11, 2013, by Lake Research Partners on behalf of Americans for Financial Reform and the Center for Responsible Lending. It included a mix of big-picture and issue-specific questions. Voters were asked both about reform measures that have already been implemented, and about steps that have been proposed or may yet be considered.
Additional findings include:
A substantial minority of voters (37 percent) report that they have been overcharged or deceived by a financial company. That perception is particularly common among voters in their 40s, African-American voters, and middle-income voters. It seems to have little bearing on policy preferences, however: support for financial regulation is high among those with and without a bad personal experience. [Question 25]
Support for financial regulation coexists with a widespread view of debt problems as a reflection of "personal irresponsibility." When asked to choose, 30 percent of voters point to personal irresponsibility, while 44 percent prefer an alternative statement that "lenders need rules" and should have to provide clear information "so people can make wise choices." At the same time, 22 percent of voters say they support both propositions equally. [Questions 13 and 14]
After hearing arguments against as well as for financial reform, nearly two-thirds of voters (63 percent) agree with a statement that Wall Street must be held accountable and prevented from repeating past actions. Only about one fourth of voters (24 percent) identify with an alternative statement that the "so-called Wall Street reform law is a job killer" likely to do more harm than good. [Question 8-x]
Close to 67 percent of Republicans, along with 89 percent of Democrats and 76 percent of Independents, hold a favorable view of the stepped-up oversight of mortgage brokers, payday lenders, debt collectors, and other previously unregulated industry players authorized by the Dodd-Frank financial reform law of 2010. [Question 8]
Nearly 90 percent of voters believe that small-dollar lenders should be required to verify a borrower's ability to repay before issuing a loan. [Question 10-b]
A large majority of voters (86 percent) believes that banks should have to decline a debit-card purchase if a customer's account doesn't have the funds to cover it. [Question 10-f]

Student loans are a topic of extremely widespread concern. Eighty-six percent of voters agree that increased student-loan debt is making it hard for young people to buy homes or start business, and causing economic problems for the country as a whole. [Question 20-c]
Nearly three in four voters believe that borrowers should be able to file a joint lawsuit if they have experienced a common problem involving the same lender. On this point, party affiliation makes almost no difference; 78 percent of Democrats support the idea, as do 70 percent of Independents and 74 percent of Republicans. [Question 10-d]
While voters have mixed views of credit reporting companies, they object strongly to specific abuses. For example, 91 percent express concern about evidence that one in four reports include errors serious enough to cause people to pay extra for credit or insurance, or even to lose out on a job opportunity. [Questions 2-m and 18-b]
Nearly 8 in 10 voters are concerned that some people might use legal loopholes to avoid paying their debts, but an even higher proportion (90 percent) are troubled by such debt-collection practices as targeting the wrong people or trying to collect debts that have already been paid. Some 64 percent hold a generally unfavorable view of debt collectors overall. [Questions 21-c, 21-a, and 2-l]
Complete poll questions are available here.