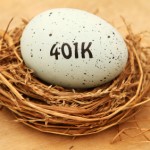 In today's workplaces, retirement-fund advice typically comes from broker-dealers who are free to put their own financial interests ahead of the interests of employees. Because they often do, many workers make investment decisions that cost them tens or even hundreds of thousands of dollars over a lifetime.
On September 13, 2013, AARP, the AFL-CIO, the Pension Rights Center, and Americans for Financial Reform held a Senate briefing on this problem. A similar event, held on July, was recorded.
The presenters were:
David Certner, Legislative Counsel and Legislative Policy Director for Government Affairs at AARP

Marcus Stanley, Policy Director, Americans for Financial Reform
Norman Stein, professor of law at Drexel University and senior policy advisor to the Pension Rights Center
Shaun O'Brien, Assistant Director of Public Policy, AFL-CIO
Janice Winston, retired communications engineer at Verizon
Here is the introduction by AARP's David Certner:
Here is the presentation by AFR policy director Marcus Stanley.
The discussion focused on the Department of Labor's efforts to develop a remedy, in the face of intense resistance not only from brokers but also from broker-friendly legislators. One House member, Ann Wagner (R-Mo.), has introduced a bill, H.R. 2374 (the deceptively named Retail Investor Protection Act), that would make it harder for the DOL to act by yoking its rule-making to that of the Securities and Exchange Commission, which has been studying the issue for a decade.
The problem is one of "brokers who market themselves as trusted financial advisors, but really are regulated more as salespeople," Certner said.
"Consumers out there in the marketplace and investors are very confused as to the difference between these two different kinds of entities…," AFR's Marcus Stanley said. "And broker dealers have really fed that confusion deliberately by using marketing terms [such as financial advisor, and financial consultant] … that make it very easy for people to think that they're fiduciary trusted advisers."