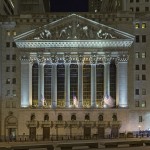 A new national survey shows overwhelming support across lines of age, race, geography, and political party for tougher regulation of Wall Street and financial companies.
Nearly five years after the financial crisis, Americans come down strongly in favor of tougher regulation of Wall Street and financial companies. In fact, that sentiment appears to have intensified slightly, according to a survey conducted by Lake Research Partners on behalf of Americans for Financial Reform and the Center for Responsible Lending.
Regulators have been slow to implement key provisions of the 2010 financial reform law known as Dodd-Frank, and some in Congress have pushed for exemptions and rollbacks. By contrast, 83% of likely voters support stronger rules and enforcement, compared to just 9% who believe that the financial world has changed its practices and doesn't need more reform. In 2012, the pro-reform position was favored by 73% of those surveyed; in 2011, the figure was 77%.
(See Lake Poll Slides and Topline Summaries.)
The new data provides context for the Senate confirmation of Richard Cordray to lead the CFPB last week, and should encourage those seeking strong implementation of the Dodd-Frank reforms. It could also give impetus to proponents of further steps to make the financial system safer and more accountable, such as a bill recently introduced Senators John McCain (R-Ariz.), Elizabeth Warren (D-Mass.), Maria Cantwell (D-Wash.), and Angus King (I-Maine).
The survey of 1,004 likely 2014 voters was conducted between July 8 and 11. Key findings included:
More than 8 in 10 voters (83%) support tougher rules and enforcement for Wall Street financial companies, while just 9% believe financial companies have changed their practices and don't need further regulation.
Five years after the financial crisis meltdown in 2008, these numbers are higher – not lower – than they were last year (73%) or two years ago (77%).
After hearing forceful arguments against as well as for reform, nearly two-thirds (63%) identify with the view that Wall Street must be held accountable and prevented from repeating past actions; even among Republicans, only a minority (41%) identify with the opposing view that excessive regulation will hurt the economy.
After hearing a short description, 8 in 10 voters favor the Consumer Financial Protection Bureau (CFPB), and nearly half (49%) strongly favor it.