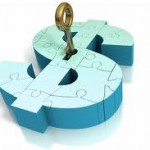 HOSTED BY:Americans for Financial Reform, Demos, Public Citizen, and U.S. PIRG
On Friday, July 15th join Americans for Financial Reform for a discussion of the controversy around heightened bank capital requirements in the Dodd-Frank Act and the new Basel III regulatory standards. Speakers will include Paul Pfleiderer of Stanford University's Graduate School of Business, George French, the Deputy Director of Policy for the Federal Deposit Insurance Corporation, Doug Elliott of the Brookings Institution, Jane D'Arista of the Political Economy Research Institute at the University of Massachusetts, and others.
Uncontrolled bank borrowing was a major cause of the recent financial crisis. By 2008 the ten largest bank holding companies had over $40 in borrowed money for each dollar of secure capital. During the crisis banks were forced to unwind their highly leveraged positions rapidly, leading to declining asset values, frozen credit markets, and financial panic. In response to this experience, heightened capital standards for large banks are a centerpiece of both the Dodd-Frank reform efforts and the new Basel III standards.
 Yet stronger capital standards have attracted substantial criticism. Some of this criticism comes from the financial industry, which claims that new capital requirements would have major economic costs. Other critics point to past failures to prevent regulatory arbitrage of capital standards and the ways risk adjusted capital standards can actually increase financial instability. This event will feature expert discussion of both the promise and the potential dangers of new capital standards. Some of the issues we'll discuss include:
Can graduated capital standards address the problem of "Too Big To Fail"?
Have the economic costs of heightened capital requirements been overstated?
Can regulatory arbitrage of capital standards be addressed?
Are new capital standards sufficient to create systemic stability?
The negative externalities created by excessive bank borrowing