FOR IMMEDIATE RELEASE
CONTACT
Alexis Goldstein
alexis@ourfinancialsecurity.org
(202) 973-8005
Publication date: Dec 1, 2017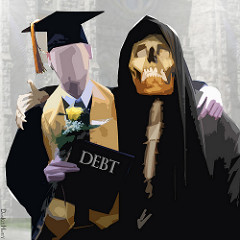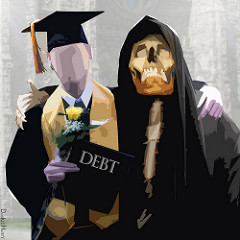 Today, Rep. Virginia Foxx, Chairwoman of the House Education and the Workforce Committee, introduced a bill to reauthorize the Higher Education Act (HEA) that includes language that opens the floodgates to waste, fraud, and abuse by for-profit colleges.
Foxx's bill puts new and senseless limits on "borrower defense to repayment" a crucial protection for students defrauded by law-breaking institutions, including denying any relief to scammed students who did not individually apply for a discharge within three years of the misconduct by the school. The bill also takes a swipe at vulnerable borrowers by eliminating the current $0 per month payment that the lowest income borrowers qualify for in certain income-driven repayment plans.
In addition the bill completely eliminates two crucial safeguards put in place to protect students and taxpayers, and ensure accountability at higher education institutions: the Gainful Employment and 90-10 rules. The Gainful Employment rule advances a common-sense principle: schools that consistently leave students worse off than when they first enroll shouldn't receive federal financial aid. The 90-10 rule ensures that for-profit schools are viable, that the education they provide is worth the tuition they charge, and that for-profits are not simply profit centers for their executives paid for by federal Title IV funding. Eliminating these rules would open the government up to being fleeced by schools intent on profiting off federally-backed dollars, regardless of the quality of education they provide.
"Rolling back these crucial protections makes it more likely that taxpayers and former students will pay fraudsters for high-priced but worthless classes," said Alexis Goldstein, Senior Policy Analyst at Americans for Financial Reform. "Chairwoman Foxx's bill will further line the pockets of the CEOs of proprietary institutions that sell failing programs to students who are simply trying to get an education."
Image via DonkeyHotey on flickr.com (CC BY 2.0)