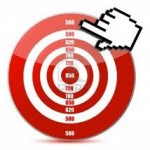 For decades, consumer groups have been saying that credit reports are riddled with errors. A new Federal Trade Commission survey confirms that assessment and underscores the need for a strong Consumer Financial Protection Bureau to help reform the credit reporting industry.
The study, featured on the Feb. 10 edition of 60 Minutes and formally released on Feb, 11, found that 21% of consumers had verified errors in their credit reports, 13% had errors that affected their credit scores, and 5% had errors serious enough to cause them to be denied or pay extra for credit. FTC Chairman Jon Leibowitz told 60 Minutes that the study provided "pretty troubling information."
"The FTC's findings are no surprise," said Ed Mierzwinski, Consumer Program Director of the U.S. Public Interest Research Group (U.S. PIRG). "We've criticized the credit reporting industry for decades over unacceptable levels of seriously damaging mistakes, many of which are entirely preventable."  The FTC study, as Mierzwinski noted, found that the percentage of serious errors was about 10 times the figure reported by a May 2011 industry-funded study, which had claimed that only 0.51% of credit reports contained mistakes serious enough to have an adverse effect on consumers.
"It's unconscionable that 40 million American have errors in their credit reports, and that 10 million have errors grave enough to cause them to be denied or charged more for credit or insurance or even be denied a job," noted Chi Chi Wu, staff attorney at the National Consumer Law Center (NCLC). "There needs to be serious and wholesale reform of the credit reporting industry."
Although the FTC study was mandated by Congress in the Fair and Accurate Credit Transactions Act of 2003, the power to do something about the problem rests largely with the Consumer Financial Protection Bureau. For that reason, the study reinforces the importance of Senate action to confirm a full-time CFPB director, eliminating any uncertainty over the agency's supervisory authority. "These findings of widespread and damaging errors in credit reports underscore once again how important the Consumer Bureau is, and how important it is for the Senate to confirm Richard Cordray as Director, so it can get on with the business of making credit markets fairer and safer," AFR Executive Director Lisa Donner said.
The Dodd-Frank Act, which created the CFPB, recognized the need for heightened oversight of credit bureaus, and gave the CFPB rule-writing, supervisory, and enforcement authority well beyond any that the FTC had possessed in relation to credit reports. But the Senate's failure to confirm CFPB director Richard Cordray (who was given a recess appointment last year) to a full-term creates a degree of uncertainty about its authority. Recently, 43 Republican Senators sent the President a letter saying that they would block Cordray's (or anyone else's) nomination unless and until the bureau is seriously weakened.
Contact: Ed Mierzwinski at USPirg (202.461.3821,  edm@pirg.org); Chi Chi Wu or Jan Kruse at NCLC (617.542.8010, cwu@nclc.org/jkruse@nclc.org); or Jim Lardner at AFR (202-466-1854, jim@ourfinancialsecurity.org)