Chairman Dodd  introduces legislation that sets us on a path to rein in Wall Street, put in protections for Main Street and work to ensure the big banks can not bring our economy to brink of collapse again
DATE: November 10, 2009
AFR Applauds Chairman Dodd For His Strong Leadership On Financial Reform
Introduction of Bill Puts Congress On Path To Pass Meaningful Financial Reform;
Group Urges Senate To Move Legislation Quickly
Washington, DC – Americans for Financial Reform released the following statement applauding Chairman Dodd for introducing strong Financial Reform legislation:
Heather Booth, Director, Americans for Financial Reform: "Americans for Financial Reform, and our 200 coalition partners, applaud Chairman Dodd for introducing legislation that sets us on a path to rein in Wall Street, put in protections for Main Street and work to ensure the big banks can not bring our economy to brink of collapse again.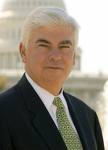 We are particularly pleased that Chairman Dodd's legislation includes a robust Consumer Financial Protection Agency (CFPA). The CFPA is one fundamental cornerstone of any real reform and must be included in any final legislation.  We are heartened that the Community Reinvestment Act will be addressed in the legislation, as it was in the original proposal President Obama introduced in his White Paper.
The proposal begins to address the problems of the unregulated derivatives markets, playing with the economy like a big banker's personal casino, gambling with our retirement plans, college savings and homes.  This draft will move us toward the open trading of derivatives, requiring transparency and accountability. We especially need to be sure there is a narrow scope of any end user exemptions.
The proposal begins to address the problems of systemic risk, and wind down failing institutions without future taxpayer bailout.
AFR is committed to working with Chairman Dodd to pass strong legislation in his Committee as well as the Senate as a whole. Over a year ago the big banks brought our economy to its knees. Today, Chairman Dodd took an important step in ensuring that will not happen again. But the public can not afford to wait much longer for needed protections."
###