Home » Financial Reform News
Polls Show Voters Support Financial Reform
Submitted by admin on June 11, 2010 – 1:53 pm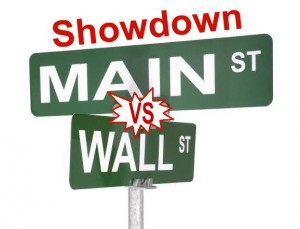 With Congress finishing up work on Wall Street reform, it's clear the high ground is with those supporting strong reform.  Read about actions supporting financial reform across the country here.
53% of Americans want their Congressional candidate to support reforming Wall Street, 25% enthusiastically so. [NBC/Wall Street Journal, 6/24/10]
A majority of Americans favor the financial reform bill that would create new rules for banks and other financial institutions. [NPR, 6/7-10]
81% of Americans say passing legislation to more strictly regulate financial institutions is somewhat or very important. [Pew Research/National Journal Poll, 5/13-16 (pdf)]
69% of Americans favor new stricter controls and regulations on Wall Street and the financial services industry [Fox News Poll, 5/4-5]
60% of Americans approve of legislation that would rein in big banks and Wall Street, up 7 points since March [CNN Poll, 5/21-23]
A majority of Americans think the government should increase regulations on big banks now to help prevent more financial crises from happening again in the future. [CBS News Poll, 5/20-23]
58% of Americans say Congress is not doing enough to protect consumers and rein in the excesses of Wall Street and their risky investment activities [NBC/Wall Street Journal Poll, 5/6-10 (pdf)]
See more polling details here.
Tags:
public opinion
,
Showdown