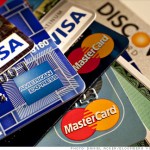 Late fees down by an average of $6; more people making above-the-minimum payments to lower their interest costs; far fewer young adults signing up for credit cards in the first place – these are some of the results of the Credit Card Accountability Responsibility and Disclosure (or CARD) Act, according to a report issued this week by the Consumer Financial Protection Bureau.
Signed into law in May 2009, the CARD Act cracked down on sneaky late fees, hidden penalties, retroactive rate increases, and a variety of other once-common industry practices. Three years later, the total cost of credit – including all fees, interest, and finance charges paid by cardholders – has fallen by two percent, the CFPB calculated. A recent academic paper reached similar conclusions, finding that new credit card regulations had reduced overall borrowing costs on cards by 2.8 percent (adjusted for the level of debt), saving consumers just over $20 billion a year.
The credit card is a better, safer product today than it was before the CARD Act. Still, abusive practices remain. Deferred-interest cards woo consumers with the promise of interest-free installment purchases, only to hit them with retroactive, accumulated interest if a payment doesn't come in by a certain date. The marketing of unfair add-on products continues. (The CFPB and other regulators recently forced some of the biggest names in the business to return almost $800 million to consumers over add-on abuses.) But the CARD Act's success shows that such problems can be solved, and that regulations to protect consumers can make markets more efficient in the process.