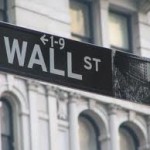 With most of us still suffering from the disastrous consequences of a financial crisis enabled by deregulation-fueled speculation and fraud, it is almost unbelievable that a major new piece of financial deregulation is being hurried through Congress. Almost unbelievable, but unfortunately true.
The so-called "JOBS Act," which guts a host of investor protections, including those put in place in the wake of the Enron scandal and the financial crisis, was rushed through the House without any attention to its potentially devastating impact on investors, market transparency, and the integrity of our capital markets.  It is up for votes in the Senate tomorrow, and Senators will have a last chance to stop it from racing through as is, and to demand improvements to protect investors and the public.
Write your Senators:  Stand up for investors and for accountability and transparency.
Arthur Levitt, former Chairman of the Securities and Exchange Commission Chairman, called the House-passed bill, which the Senate is preparing to vote on "the most investor-unfriendly act I've seen in 25 years in that it favors corporate America at the expense of individual investors."  And Lynn Turner, former SEC chief accountant said of the legislation: "It won't create jobs, but it will simplify fraud."
Senators Reed, Landrieu and Levin have offered an amendment – the INVEST in America Act – that would restore investor protections and improve the legislation.  We are calling on Senators to support that amendment, and to oppose going ahead with the legislation if it does not pass.
Urge your Senators to support the Reed-Landrieu-Levin INVEST in America amendment to restore critical investor protections.  And to oppose the so-called JOBS Act, and vote NO on cloture on the JOBS Act if the INVEST amendment fails.  That will be the only way Senators can address the problems with the bill.
You can find more information on the JOBS Act and the rising tide of opposition to it from regulators, groups representing seniors, workers, investors, consumers, economists, and Main Street businesses, and a number of leading securities law scholars and IPO experts here.
Accountant and accounting Professor Paul Gillis has suggested that the JOBS bill be renamed the "Jump-start Our Bilking of Suckers Act." We are calling on the Senate to put on the brakes.
Thanks for all you do,
Americans for Financial Reform