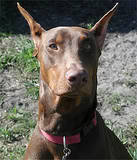 FOR IMMEDIATE RELEASE
CONTACT:  Lauren Weiner, 202-470-5870
DATE: November 24, 2009
Washington, DC – Americans for Financial Reform statement on the American Financial Services Association's attacks on the proposed Consumer Financial Protection Agency:
Heather Booth, Director, Americans for Financial Reform: "It is not surprising that an association of hundreds of credit card companies, mortgage lenders and other creditors is opposing fundamental reform of the regulatory system that cast a blind eye for so many years to the abusive and deceptive lending practices that have harmed millions of families and the American economy. In fact, the Washington lobbyists representing AFSA may be the only people in the country who believe that the system that brought us exploding ARM mortgage loans, credit card interest rates that change 'at any time, for any reason', and payday loans with 400 percent interest is not in need of a serious overhaul.
"Today AFSA will tell you all the horrors the Consumer Financial Protection Agency will create, but all they are really concerned about is their companies' bottom line. What they won't tell you is the truth about what the CFPA will do to protect Americans' wallets.
"The agency will be a strong watchdog, protecting consumers from the worst abuses of the financial industry. The CFPA will empower consumers by making contracts, such as credit card agreements, short and comprehensible and, in the process, making products easier to compare.
"The goal of the Consumer Financial Protection Agency is also to guarantee safety, encourage innovation of safer products and reduce federal regulatory layers by carving out existing regulators and moving them to a single fair and accountable agency. So the real question AFSA needs to answer is why they continue to oppose common sense safeguards that would benefit all Americans."
(Photo: bfraz)