Home » Archive by Tags
Articles tagged with: lobbying
News Release: Wall Street Money In 2017-18 Highest Ever For Non-Presidential Cycle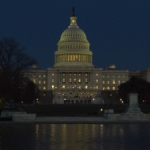 Wall Street poured at least $1.9 billion into the political process, the largest-ever amount for a non-presidential year, according to a new report by Americans for Financial Reform. This sum outstrips the total of $1.4 billion, in the 2013-14 election cycle, by 36 percent.
AFR IN THE NEWS: Banks Spent Record Amounts on Lobbying in Recent Election (Reuters)
"Banks and other financial companies expecting big benefits from Republican-led deregulation spent record amounts on lobbying in the last election cycle… The financial sector spent $2 billion on political activity from the beginning of 2015 to the end of 2016, including $1.2 billion in campaign contributions – more than twice the amount given by any other business sector, according to the study from Americans for Financial Reform."
Press Release: Financial Sector Lobbying and Campaign Spending Top $1.4 Billion for 2016 Election Cycle – More than $2.3 million a day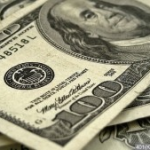 Since 2008, the financial industry's political spending has increased to levels even higher than they were before the financial crisis, and the the current cycle's expenditures are on track to be the highest yet, according to a new AFR report. This continued high level of spending reflects the ongoing battle to reshape the financial system and the industry's persistent efforts to repeal or win exemptions from parts of the Dodd Frank financial reform law, to weaken implementing regulations, and to forestall further proposals for change.