Home » Polling, Statements and Press Releases, Top Right Display
Bipartisan Poll: Americans Express Broad Support for Financial Regulation and the Work of the CFPB
Submitted by admin on July 15, 2016 – 2:23 pm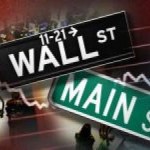 Six years after Dodd-Frank Act was signed into law, and five years after the Consumer Financial Protection Bureau opened its doors, a new bipartisan poll shows overwhelming support for strong regulation of financial products and services in general, and for the mission and work of the CFPB in particular.
Ninety-six percent of Democrats and 89 percent of Republicans regard financial regulation as important, according to the survey, which was conducted in June by Lake Research Partners and Chesapeake Beach Consulting on behalf of Americans for Financial Reform and the Center for Responsible Lending.
Here are some of the poll's other findings:
Three out of four voters support tougher rules to address the kind of reckless practices that caused the financial crisis; only 12 percent believe that Wall Street's behavior has already changed sufficiently.
Nearly 60 percent of Americans still regard Wall Street as a threat to the economy; only 25 percent believe that government intervention has gone far enough or poses a threat to innovation or economic growth.
Seven out of ten voters (71%) approve of the Consumer Financial Protection Bureau (CFPB) after hearing a description of its purpose. Eight out of ten Democrats (81%) and nearly six in ten Republicans (59%) regard the CFPB favorably.
After hearing arguments for and against the CFPB, 64 percent of voters (including 79 percent of Democrats, 67 percent of Republicans, and 63 percent of Independents) take a positive view; only 20 percent (9 percent of Democrats, 45 percent of Republicans, and 15 percent of Independents) see it as an unaccountable bureaucracy and an example of job-killing big government.
While many Americans say they have not heard of the agency, those who have are far more inclined to regard it in a positive than a negative light. (The margins are 42 to 9 percent for Democrats, 32 to 14 percent for Republicans, and 38 to 11 percent for Independents.)
Majorities of Americans across party lines (70 percent of Democrats, 52 percent of Republicans, and 69 percent of Independents) approve of the CFPB's efforts to restore the ability of financial consumers to band together in lawsuits against banks and lenders that engage in wrongdoing.
Two-thirds of Americans support CFPB rules requiring mortgage lenders to verify a consumer's ability to repay a loan.
Sixty-seven percent of voters hold an unfavorable view of payday lenders, compared to just 10 percent who hold a favorable view.
A large majority of Americans (84 percent) are concerned about abusive debt collection practices, such as lawsuits filed without evidence to prove a case in court.
For more findings, see summary memo and topline poll results.
Also, see summary of 2015 poll.
Tags:
CFPB
,
Dodd-Frank
,
Public opinion