Home » Financial Reform News
Tell Congress It Is Time to End Conflicts of Interest at the Federal Reserve
Submitted by admin on July 2, 2012 – 3:29 pm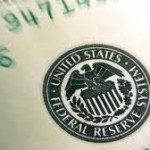 With estimates of JP Morgan's trading losses now climbing as high as 9 billion there have been increasing calls for Jamie Dimon to resign from the board of directors of the New York Federal Reserve. It is indeed outrageous that Dimon is on the board of directors of the New York Fed, which is one of the major regulatory bodies overseeing his bank.
But this is just one example of a broader problem with conflicts of interest in the governance of the Federal Reserve, particularly the regional banks. Under current law, two-thirds of the boards of directors of regional Federal Reserve Banks are directly elected by the financial services industry. What's more, one-third of the regional Fed directors are employed in the financial services industry that the Fed is in charge of regulating.
Please take a moment to urge Congress to end conflicts of interest at the Fed.
On May 22nd, Senator Bernie Sanders (I-VT) along with Senators Barbara Boxer (D-CA)
and Mark Begich ( D- AL) introduced legislation to prohibit banking industry executives from serving as directors of the 12 Federal Reserve regional banks.
"It is a blatant conflict of interest for Jamie Dimon, the CEO and chairman of JPMorgan Chase, to serve on the New York Fed's board of directors," Sanders said. "If this is not a clear example of the fox guarding the henhouse, I don't know what is."
The measure would also prohibit Federal Reserve employees or board members from owning stock or investing in companies that the Fed oversees, regulates and supervises without any exceptions or waivers.
Plain and simple, the cozy relationship between the Fed and financial industry must come to an end. This legislation will help restore confidence that the Fed is a truly independent entity.
Please take a moment to urge Congress to end conflicts of interest at the Fed.
More background: http://blog.ourfinancialsecurity.org/2012/05/25/federal-reserve-reform-and-the-federal-reserve-independence-act/
Thank you for all that you do!
Americans for Financial Reform
Tags:
congress