Home » Financial Reform News
Elizabeth Warren and the Consumer Financial Protection Bureau
Submitted by admin on July 28, 2010 – 10:24 am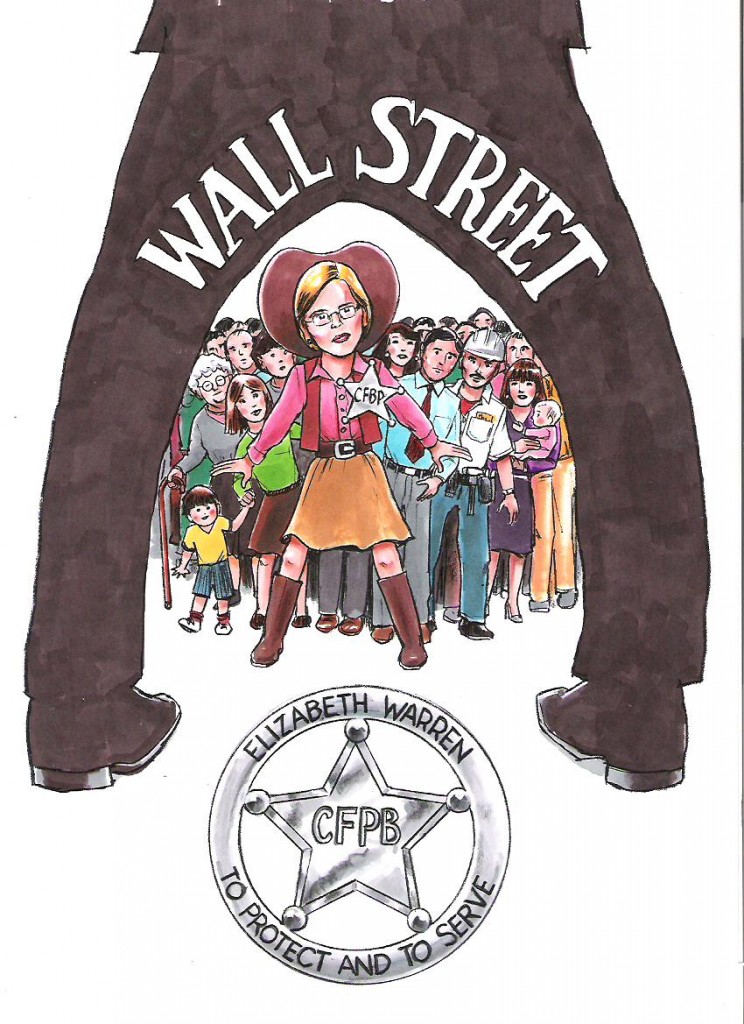 The passage and signing of the Wall Street Reform Bill are major steps in the right direction toward protecting consumers from the tricks and traps of Wall Street.  But  there is still much work to be done, including making sure the right people are  responsible for implementing the new law.
AFR is working on getting the Consumer Financial Protection Bureau off to the powerful start it needs, and supporting Elizabeth Warren as its first Director. She will be just what we need to set the standard on implementation of the Wall Street Reform Act, to ensure there is real consumer financial protection, and to stand up to the big banks and special interests when they demand privileged treatment.
Take a look at these links to find out more about why Elizabeth Warren is the clear choice for the position, and support her nomination.
– Click here to read editorials and articles supporting Professor Warren
– Click here to ask President Obama to nominate Elizabeth Warren to run the CFPB
– Click here to find other ways to show your support online
– Click here to send a letter of support to the Editor of your local paper
– Click here to sign our petition
– Click here to donate to the cause.
Tags:
CFPB
,
Elizabeth Warren