Home » Create a Consumer Financial Protection Agency, Financial Reform News
AFR, Public Citizen, and 45,874 Americans Ask Senator Dodd to Support Reform
Submitted by admin on February 24, 2010 – 11:22 am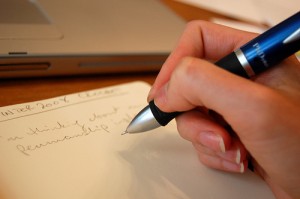 The following letter was delivered to Senator Dodd on February 23, 2010 by Public Citizen, a partner of Americans for Financial Reform.  AFR's coalition helped direct consumers toward this pro-reform petition which was signed by 45,874 Americans.  For more information about the petition, see the links at the bottom of this page.
Dear Sen. Dodd,
Public Citizen and our partners in the coalition Americans for Financial Reform appreciate your leadership on real financial reform to protect working families and small businesses.  We are pleased to present the signatures of 45,874 Americans supporting your efforts to hold Wall Street accountable and create a strong, independent Consumer Financial Protection Agency.
One petition circulated by our partner, Credo, calls on all Democrats to stand up and prevent the banks from killing consumer protections.  Another petition is in direct response to suppositions by industry lobbyists that your pending retirement frees you to serve the financial industry as you move legislation to reform that industry.  Public Citizen, Americans for Financial Reform, the Center for Media and Democracy, and Consumer Watchdog asked our members and activists to respond by signing our petition and leaving comments for you.  It's clear from the response that your efforts to protect consumers from big finance's abusive practices are appreciated and that you have strong support from the people as you continue to take on the big banks.
We also commend you and your staff for continuing to work with the people's lobbyists – members of our coalition – to craft real reform to protect consumers and prevent another financial crisis.  We strongly believe your legacy will be having protected Main Street, not Wall Street.
Once again, we thank you for your leadership and look forward to working with you to finalize real financial reform that is within reach now.
Sincerely,
Robert Weissman, President
Public Citizen
The relevant petitions may be found here and here.
(Photo: kpwerker)
Tags:
Dodd
,
petition
,
Public Citizen